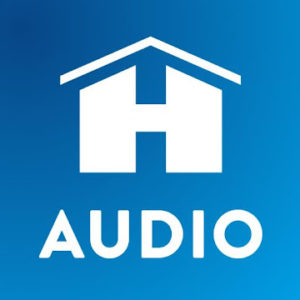 Hay House Unlimited Audio
With unlimited access to audiobooks, guided meditations, affirmations, podcasts, and exclusive lectures, all the resources you need to nourish your mind, body, and soul are at your fingertips.
Whether you're waking up in the morning, taking an afternoon walk, running errands, or winding down for the night, there's an audio ready to inspire you. Our Quick Listens category is perfect for busy schedules, with dozens of meditations and audios under 20 minutes.
As a subscriber, you'll have truly unlimited access to everything in the app, so there's no need to worry about credits or hidden costs.Your subscription includes brand new audios added every single week AND exclusive in-app events for members only!
Learn from the best, with world-renowned experts in spirituality, self-help, the Law of Attraction, physical and mental health, neuroscience, energy healing, business, metaphysics, trauma, and more.
Here are just a few of the inspiring teachers you'll find in the app:
*Louise Hay
*Dr. Wayne Dyer
*Gabrielle Bernstein
*Esther Hicks (Abraham)
*Dr. Joe Dispenza
*davidji
*Anthony William (aka The Medical Medium)
*Brian Weiss, M.D.
*David R. Hawkins, MD. PHD.
*Vex King
*Brendon Burchard
*Kyle Gray
*Iyanla Vanzant
*Dick Sutphen
*Jim Kwik
Struggling with insomnia or anxiety? Discover your new favorite sleep meditations from our exclusive collection (not available anywhere else!), specially designed to send you off to peaceful slumber.
Just like our listeners, we're life-long learners. We are constantly growing and improving Hay House Unlimited, adding new features based on our members' feedback. Recently, by popular demand, we added a sleep timer to save your place when listening at bedtime as well as bookmarking so you can save your favorite moments and take notes!
"I'm a life long learner and Hay House app is helping me do just that! Amazing content!" –baybeegyrll45
"Having the app at my fingertips encourages and promotes daily spiritual growth! Delightfully pleased!" -Marisela
"There's some things you do daily, brush your teeth, drink water, and listen to HAY HOUSE audio! At least that's my life… a small investment in a ton of value!" –Rendzen
Prioritize your self-care and personal development today!
What's New:
This update includes performance enhancements and bug fixes.
Screenshots
Downloads
Hay House Unlimited Audio v1.9.5-56 [Subscribed] APK / Mirror

Hay House Unlimited Audio v1.9.3-48 [Subscribed] APK / Mirror