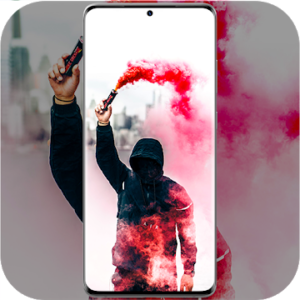 Our goal is to serve amazing HD wallpapers to the people all across the world
Did you know that an average user checks their device more than 100 times a day? Make each time a real pleasure with unique wallpapers from HD Wallpapers collections. Let your device become a source of self-expression joy inspiration and HD!
Daily updates of free and awesome HD Wallpapers
☆ The free App provides thousands of HD Wallpapers and HD Backgrounds to make your screen unique and elegant
☆ Simple Design UI with faster access and greater performance
☆ Frequent updates which keep your screen stunning with the new HD Wallpapers and HD Backgrounds you have ever seen…
Features
☆ Simple UI
> Simple User Experience with Simple Theme.
> Easy to download and set as wallpaper.
> Easy to explore amazing wallpapers from the HD Wallpapers's Gallery.
☆ Lightweight and Fast
> Lightweight interface consumes less memory give better performance
☆ Categories of HD Wallpapers (Backgrounds):
> The app provides a rich list of categories to pick the best HD Wallpapers of your choice
> HD Wallpapers owns categories like Abstract Animals Astronomy Autumn Babies & Kids Birds Blue & Purple Bokeh Cats City & Buildings Classy (Classic) Colors (Colorful) Dogs Dusk Fantasy Fashion Festivals Flowers Food & Drinks Girly Interior & Architecture Landscape Mode Love & Hearts Minimalistic (Artistic) Monochrome (Black & White) Mountains Music Nature Night Ocean Patterns and Textures Pink Portrait Mode Quotes Rain & Water drops Randoms Red Sadness Ship & Boat Spring Summer Sunshine Transportation Travel Trees & Leaves Vehicles Vintage Winter & Snow.
☆ Search unique wallpaper from the HD Wallpapers library
> Search wallpapers from the thousands of tags
☆ Picking HD Wallpapers
> Daily updates with Rich library
☆ Setting HD Wallpapers
> Keep your favorite images by easily saving them to your own device.
> Share images to anyone and any other applications in a simple way.
> Set wallpaper as lock screen and/or home screen with cropping.
☆ Size of HD Wallpapers
> Sizes of HD Wallpapers are very less even if theses wallpapers are in HD. Most of the wallpapers are less than 1024kb.
☆ Auto Wallpaper Changer
> Live Wallpaper
> Automatically choose images from the HD Wallpapers Downloads
> User can also select any images directory of photos and wallpapers
> Set time duration between two wallpapers (Default time: 15 min)
> Finally set as wallpaper and enjoy.
☆ HD Wallpapers (Backgrounds)'s Facebook page
> Don't miss HD Wallpapers (Backgrounds)' daily updates on our Facebook page.
> https://www.facebook.com/HDWallpapers265
☆ HD Wallpapers (Backgrounds)'s Instagram page
> Don't miss updates on instagram as well to check Wallpaper of the day on our HD Wallpapers (Backgrounds)'s Instagram page.
> https://www.instagram.com/hdwallpapers265
☆ HD Wallpapers (Backgrounds)'s Flickr group
> Please join HD Wallpapers (Backgrounds)'s Flickr group! You'll have the chance to share your own photographs and artworks to the people all around the world.
> https://www.flickr.com/groups/hdwallpapers265/
What's New:
– Now Ads can be remove using in-app-purchase
– Bugs fixed in auto wallpapers change
– Bugs fixed and performance improved
This app has no advertisements
Screenshots
Downloads