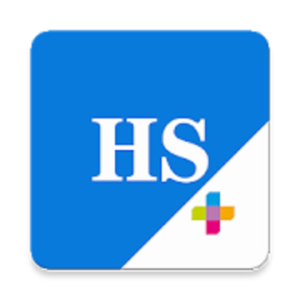 Herald Sun
The Herald Sun app delivers award-winning coverage of breaking news politics crime business and opinion AFL and other major sports plus the digital replica of the printed paper and much more
Key features include:
• Live and latest news – Get the news as it breaks 24-hours a day 7 days a week
• My News – Your own personal news feed. Tailor your news to get straight to the topics that matter to you
• Today's Paper – Read the paper anytime anywhere with the digital replica of the paper as it's printed
• Notifications – Be the first to know when big stories break with instant news alerts
• Live Sport Scores – Stay on the ball with AFL and NRL live sport scores and expect analysis
• Share – Join the conversation and share your favourite stories via Facebook Twitter or email
• Daily puzzles – With new crosswords and Sudoku puzzles every day there's always something to keep your mind active
The Herald Sun app for mobile and tablet is free to download and enjoy however to access more simply subscribe for Member-only access.
Member-only access gives you full digital access to thousands of subscriber only stories the digital replica of the paper puzzles comics and more of what you love.
Subscription is easy either:
1. Log in with an existing Herald Sun+ Membership; or
2. Get full digital access access to the Herald Sun across all devices; you can also choose to get the Herald Sun newspaper home delivered (optional). Subscribe through the app or at heraldsun.com.au/app then use your membership details to login to the app.
For our Privacy Policy and Terms of Use please visit preferences.news.com.au.
Please note: This app supports Android 4.4 (Kitkat) and above.
Login Required to Access Plus Subscription
Modded by LunaDev
What's New:
Bug fixes and performance improvements.
Screenshots
Downloads
Herald Sun v8.8.1 [Subscribed] APK / Mirror

Herald Sun v8.8.0 [Subscribed] APK / Mirror