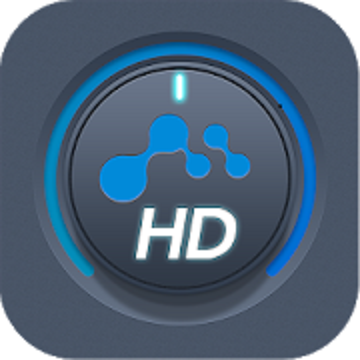 mconnect Player HD is a tablet version of mconnect Player to provide horizontal UI.
mconnect Player is a media player app for network environment. Enjoy media playback from any source to any device.
1. Play media files in PCs and Network Attached Storages (NAS) with your phone and tablet.
2. Stream media files to your network audio and TVs from your phone, PCs and NAS.
[Features]
– Compatible with DLNA/UPnP servers and playback devices.
– Browse and play media files in PC, NAS, and cloud.
– Stream media files from DLNA servers to DLNA playback devices.
– Stream media files from your phone to DLNA playback devices.
– Excellent performance on searching devices on the network.
– Playlist management across any servers in the network.
– Simple and intuitive user interface.
– Track Sorting, Folder Bookmarking, and Remembering Renderer.
– TIDAL Integration.
* DLNA/UPnP servers: PCs, Network Storages, and other compatible devices with storage.
* DLNA/UPnP playback devices: DLNA compatible audios, smart TVs, game consoles, Set-top boxes and receiver boxes.
Note: If you send a media file to a remote playback device, the playable media format depends on the media decoder in the remote playback device.
DLNA is a trademark of Digital Living Network Alliance.
UPnP is a certification mark of the UPnP Forum in the United States and other countries.
TIDAL is a trademark of ASPIRO AB.
WHAT'S NEW
– Link to user's guide.
– Fixed bugs.
Sap Info:
● Single Package APK (No SAI Needed);
● Languages: en,pl
● Supported DPIs: 160dpi, 240dpi, 320dpi, 480dpi, 640dpi
● Supported CPU architecture: armeabi_v7a
Screenshots
Downloads
Older Version