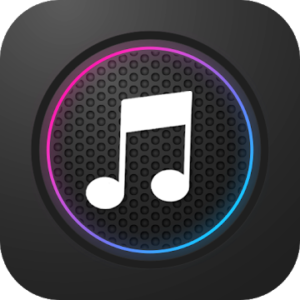 Mp3 Player is one of the best free music players today. With its beautiful and modern interface and a great experience, you can easily find your songs in the device. You can also set your favorite song as a ringtone, etc… and many other wonderful features of the application.
Mp3 player with a powerful equalizer including 5 sound ranges, bass effects and powerful 3D effects, you can experience a super great audio system.
You can easily change the melody for your songs and sounds, which is a great sound adjustment for you.
The MP3 Player can meet all your music needs and gives you all the new music experience.
*** Outstanding features:
– High quality music player
– Display all the songs in your device
– Automatically download and install avatars or covers for your music albums.
– Support searching for songs quickly
– Full featured Music Player which can play, stop, next, previous, add to favorites, etc…
– Support Playing mode such as Order, Random, Loop all, Loop 1, etc…
– Manage songs by: Album, Artist, Song, Folder, or Playlist
– Music Equalizer with 10 available audio tunes such as Normal, Classical, Dance, Flat, Folk, Heavy Metal, Hip-hop, Jazz, Pop, Rock.
– Enhance sound effects: bass and 3 D effects
– Set any song as your device's ringtone from the music player
– The timer which can automatically turn off the music.
– Share songs on popular social networking sites.
– Support many different languages.
– Support Headset functions as Play, next, previous, pause, stop, resume.
– Edit song details. with which, you won't have to worry about songs without their album's name or artist's name.
Download Mp3 Player now to own a powerful, simple and easy-to-use Music Player.
We are working hard to provide users with a great application for user experience. Please enjoy and rate us 5 stars on Google Play app store!
What's New:
No changelog provided
This app has no advertisements
Screenshots
Downloads
MP3 Player – Music Player, Equalizer, Bass Booster v1.0.9 [AdFree] APK / Mirror