[ez-toc]
Songsterr Guitar Tabs & Chords
Introduction
Songsterr Guitar Tabs & Chords is a popular mobile application designed for guitar enthusiasts, musicians, and learners. This app provides an extensive collection of guitar tabs, chords, and interactive playback features, making it an invaluable tool for both beginners and experienced players.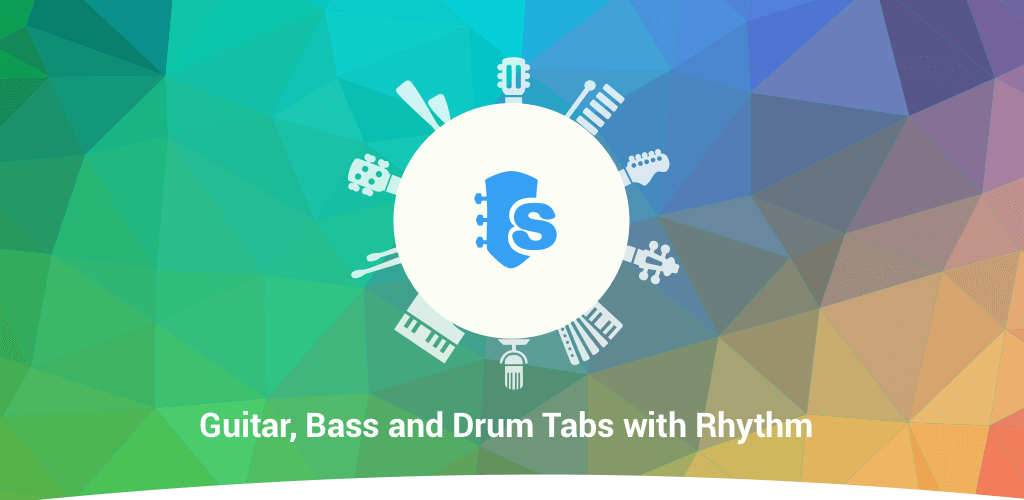 Features:
Vast Tab Library
Songsterr boasts an extensive database of guitar tabs and chords for a wide range of songs across various genres. From classic rock to contemporary pop, users can find tabs for their favorite tracks.
Interactive Playback
One of the standout features of Songsterr is its interactive playback functionality. Users can play back tabs and chords in real-time, which not only helps learners understand the rhythm and timing but also allows them to play along with the song. This feature is particularly beneficial for practicing and improving one's playing skills.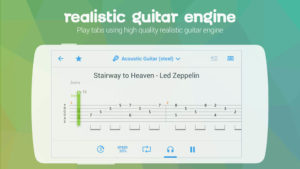 Accurate Notation
Songsterr prides itself on providing accurate tablature and chord notations. This accuracy ensures that users are learning and playing songs correctly, maintaining the integrity of the original music.
Multiple Instruments
While primarily focused on guitar, Songsterr also offers tabs for other instruments such as bass and drums. This makes the app suitable for a wider range of musicians looking to collaborate or learn different parts of a song.
Speed Control
Learning a complex guitar riff or solo can be challenging, but Songsterr offers a speed control feature that allows users to slow down the playback. This is incredibly helpful for breaking down intricate parts and gradually increasing speed as proficiency improves.
Offline Access
For users who might not always have an internet connection, Songsterr allows for tabs to be downloaded and accessed offline. This feature is convenient for musicians on the go or in situations with limited connectivity.
User Uploads
Apart from its extensive collection, Songsterr encourages user contributions. Musicians can upload their own tabs and chords, fostering a community-driven platform where unique interpretations and arrangements can be shared.
User Experience
The Songsterr app provides a user-friendly and intuitive interface. Tabs are presented clearly, and navigation is smooth, allowing users to quickly find the songs they're interested in. The interactive playback feature significantly enhances the learning experience, and the accuracy of the tabs ensures that users are getting reliable musical notation.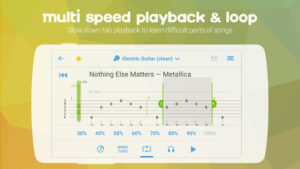 Conclusion
Songsterr Guitar Tabs & Chords is a must-have application for guitar players of all skill levels. Its extensive tab library, interactive playback, accurate notation, and user-friendly interface make it an exceptional tool for learning, practicing, and playing along with favorite songs. Whether you're a beginner or an experienced guitarist, Songsterr can be a valuable addition to your musical journey.
Visit Also :
You are now ready to download Songsterr Guitar Tabs & Chords for free. Here are some notes:
Please read our MOD Info and installation instructions carefully for the game & app to work properly
Downloading via 3rd party software like IDM, ADM (Direct link) is currently blocked for abuse reasons.
What's New:
• Play along with official audio
• Dark theme support
• Metronome
• Improved sound quality
• Fixed some issues with newer tab versions
• Improved sync of favorites
• Fixed some network issues
• Subscription model introduced
Screenshots:
DOWNLOAD LINKS:
Songsterr Guitar Tabs & Chords v5.3.1 APK [Premium] / Mirror
Older Version
Songsterr Guitar Tabs & Chords v4.3.21 [Premium] APK / Mirror
Songsterr Guitar Tabs & Chords v4.3.2 [Premium] APK / Mirror