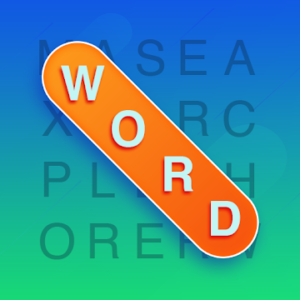 With Word Search Explorer embark on a wondrous quest of adventure and wisdom, where the fun never stops!
This FREE TO PLAY word game makes learning new words so easy and much more fun. Flex your brain, connect the letters and swipe your way through hundreds of word puzzles, while steadily growing your vocabulary and confidence for the challenges ahead!
Successfully completing each puzzle will bring you closer to your next destination!
Buckle-up and get ready to go on an endeavour that takes you through breathtaking landscapes while training your brain to become a TRUE champion of the mind!
Believe the hype, join thousands of word game enthusiasts and download Word Search Explorer today!
HOW TO PLAY:
As easy as taking a walk in the park, find words that are hidden in the letter grid related to a common theme. Swipe your fingers to form the words that are hidden in plain sight. The puzzles get trickier as you progress while gaining more wisdom!
GAME FEATURES:
– FREE TO PLAY: Get this game for FREE and put your word game skills to the test
– GUIDING HINTS: The game offers multiple hints which will guide and help you on your journey.
– PLAY ANYTIME, ANYWHERE: Take a break and play offline wherever you want!
– CHALLENGING PUZZLES: Easy to play, hard to master! A new challenge awaits for you after every puzzle
– BOOSTS YOUR VOCABULARY: Improve your vocabulary as the game exposes you to a wide variety of words that will help you in your daily life
– SYNC YOUR GAME PROGRESS: Login through facebook and sync your game progress across multiple devices
Pack your bags and get ready to Explore, Wander & Discover. No need to wait, start playing Word Search Explorer and begin your voyage today!
What's new:
– Your feedback has been heard and we have turned up a notch on the features!
– We've tuned our engine to keep your experience smooth on your journey through Word Search Explorer!
– Plenty of bug fixes and improvements for a refined user experience!
Sap Info:
● Single Package APK (No SAI Needed);
● Languages: af, am, ar, as, az, be, bg, bn, bs, ca, cs, da, de, el, en-AU, en-CA, en-GB, en-IN, en-XC, es, es-ES, es-US, et, eu, fa, fi, fr, fr-CA, gl, gu, hi, hr, hu, hy, id, in, is, it, iw, ja, ka, kk, km, kn, ko, ky, lo, lt, lv, mk, ml, mn, mr, ms, my, nb, ne, nl, or, pa, pl, pt, pt-BR, pt-PT, ro, ru, si, sk, sl, sq, sr, sr-Latn, sv, sw, ta, te, th, tl, tr, uk, ur, uz, vi, zh-CN, zh-HK, zh-TW, zu;
● Supported CPU architecture: Armeabi-v7a, Arm64-v8a, X86_64;
● Supported DPIs: Ldpi, Mdpi, Tvdpi, Hdpi, Xhdpi, Xxhdpi, Xxxhdpi.
Mod Info:
● A Lot Of Coin.
● Ads Removed / Disabled.
● Analytics / Crashlytics Removed / Disabled.
● Duplicate Dpi Item Remove Like:
– Bar Length, Drawable Size, Gap Between Bars.
● Splits0 File Removed (Resources & AndroidManifest).
● Splits0 Releated Unnecessary Meta-Data Remove Like:
– Stamp Source, Stamp Type Standalone Apk, Android Vending Splits, Android Vending Derived Apk.
● Removed Debug Information (Source, Line, Param, Prologue, Local).
● Total Apk Size 46.2 Mb.
This app has no advertisements
Screenshots
Downloads
Word Search Explorer v1.14.0 [Mod] SAP APK / Mirror