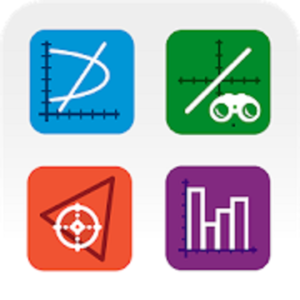 The HP Prime Graphing Calculator App is an extensive and integrated mathematics tool that enables students to solve problems, learn, and explore on their Android™ tablet or smart phone.
Designed with the same layout and features as the College Board-approved HP Prime Graphing Calculator*, the app answers the demands of the digital classroom and delivers flexible functionality anywhere you work.
FEATURES:
• Advanced graphing capabilities to graph implicit and explicit equations and inequalities, even trace or build tables of points of interest.
• Perfect companion for secondary and collegiate mathematics courses with Dynamic Geometry, Statistics, Finance and Spreadsheet applications.
• Sophisticated precision that provides the most accurate results.
• Just-in-time context-sensitive help available through the app.
• Solve single equations and systems of equations (linear and nonlinear).
• Hundreds of mathematical functions and commands available for quick and easy problem solving.
• Pinch-to-zoom and multi-touch capabilities for a hands-on, intuitive experience.
• Reduce keystrokes with optional Reverse Polish Notation (RPN).
• Customizable for individual user preferences.
• Delivers a multidimensional Computer Algebra System (CAS).
• Authentic app, developed and supported by HP.
This app has no advertisements
Screenshots
Downloads
HP Prime Pro v1.4.0 [Paid] APK / Mirror